Smart Spectrum Engineering & Technical Frequency Analysis
SPECTRAemc
---
The technical spectrum engineering solution SPECTRAemc is a powerful tool that assures efficient usage of the scarce and valuable radio spectrum. Based on a comprehensive library of wave propagation models for the entire frequency range, it supports all relevant tasks from coverage prediction, interference assessment, channel assignment to national and international coordination processes.
For utmost user-experience and performance a unique automation feature has been integrated. With the aid of a unique wizard workflow engine, the user is guided smoothly through the respective engineering or analysis task. As all details of even complex calculations may be pre-defined and prepared by experts, the user can simply follow the procedures and does not need to worry whether the settings have been set up correctly.
SPECTRAemc is practice proven and in operation in various countries worldwide. Different customer groups from different markets (including spectrum regulation, defense, airports and hubs as well as industries) rely on the performance and accuracy of the most advanced spectrum engineering solution on the market.
Use Cases and Applications
Many challenges - one solution: SPECTRAemc for…
Why use SPECTRAemc?
Learn more about the key features of SPECTRAemc
Comprehensive library of wave propagation models and antenna recommendations
Supporting the complete frequency range from VLF to EHF
Configurable according to local conditions
Updated on a regular basis (e.g related to 5G models like ITU P.1411 and ITU P.1238)
Fully compliant with ITU recommendations
Antenna Recommendations Library for:

Fixed Services (ITU F.699, 1245, HCMFX, ETSI PP and PMP)
Land Mobile (HCM codes)
Satellite
REC-533
ITU-R F.1336-4
ITU M.2101 (5G – Beamforming)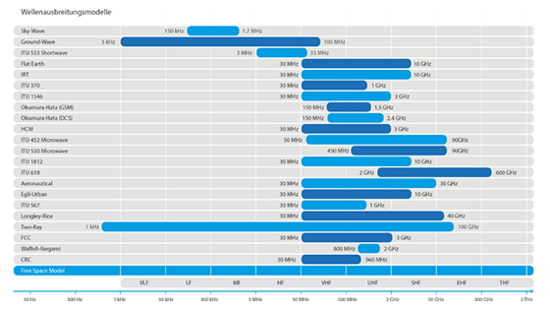 Accurate Coverage Predictions and Performance analysis
Coverage predictions utilizing precise mapping data
Analysis of single stations, radio links or complete networks in 2D and 3D mode
Population Analysis to determine the area and amount of people that are covered by a station/network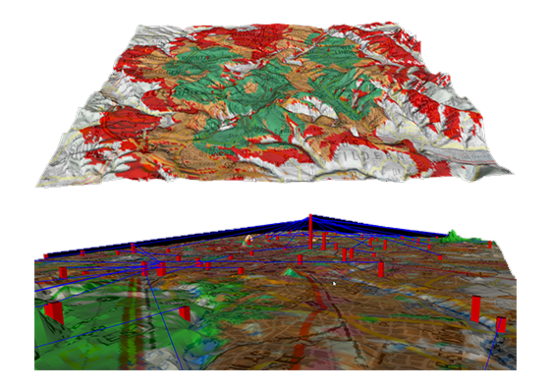 Interference Analysis and frequency assignment
Inter- and intra-service interference analysis
visualization of all channels and their quality
Graphical display of the interference case on the map
Access to monitoring data
Seamless integration with LS telcom's LS OBSERVER system
Consideration of monitoring data during frequency assignment
Display channel occupancy for selected channel raster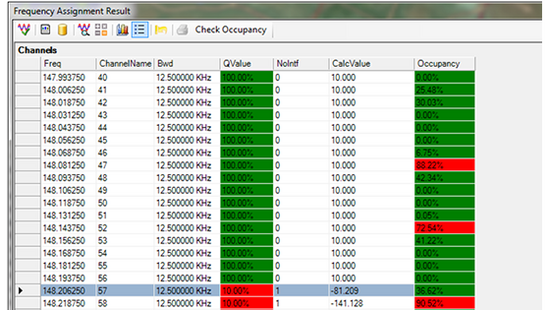 Safety Zone Calculations
Different standards available

ITU-Rec-K52
European Directive 1995/519/CE
Canadian SC 6
User-defined

3D display safety zones (via Google Earth)
2D contour display safety zones of GIS
Cumulative area mode for 2D contour display
Technical Automation (Wizards)
User is guided smoothly through pre-defined processes
Similar to macros and completely customizable
Support of any kind of service / frequency range
Manual execution (step-by-step)
Full automation without human intervention possible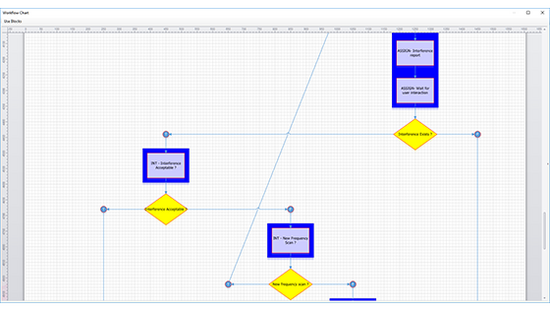 Seamless integration to spectrum management systems (mySPECTRA, SPECTRA, SPECTRAmil)
Applications from spectrum management systems are automatically transferred to SPECTRAemc
Fully automated processing of requests, without human intervention, feasible
Support of RESTful API for specific functionality/use cases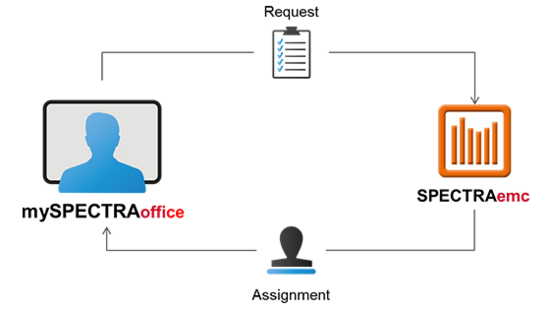 Multi-user database for all technical data
client-server technology
fully supporting a multi-user, multi-location and networked setup
different database providers are supported
International coordination and notification
Support of bilateral and multilateral coordination agreements
ITU coordination and notification supported

Access to BRIFIC
Automated generation of notices in appropriate format
Including terrestrial and space services

HCM coordination for fixed and mobile service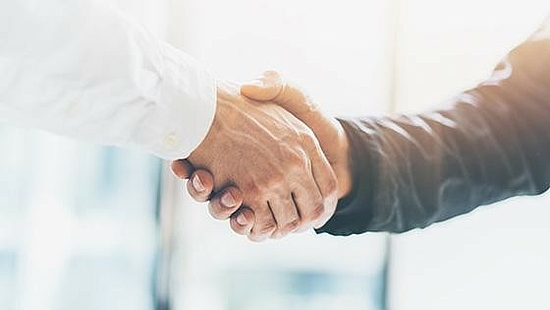 Comprehensive library of wave propagation models and antenna recommendations

Accurate Coverage Predictions and Performance analysis

Interference Analysis and frequency assignment

Access to monitoring data

Safety Zone Calculations

Technical Automation (Wizards)

Seamless integration to spectrum management systems (mySPECTRA, SPECTRA, SPECTRAmil)

Multi-user database for all technical data

International coordination and notification
Previous
Next